DANIEL PROPHECY FULFILLED AGAIN TODAY.
NEW ISIS LEADER FROM QURAISH TRIBE DANIEL SAW IN PROPHECY.
ABU IBRAHIM AL-HASHIMI AL-QURASHI.
Daniel prophecy fulfilled again today when ISIS has named its new leader following the death of former caliph Abu Bakr al-Baghdadi. The terrorist group announced that he had been replaced by Abu Ibrahim al-Hashimi al-Qurashi.
The new leaders' last name, al-Qurashi, signifies his claim to be a descendant of the Quraish tribe that the False Prophet Mohammad belonged to. The Four Horsemen of Revelation chapter 6 (Mohammad, Abu Bakr, Umar, and Uthman) all belonged to this specific tribe.
THE QURAISH WERE POLYTHEISTS—THEN MOHAMMAD BROUGHT THEM A NEW FORTRESS GOD
In Daniel 11:36-45, Daniel tells of a king that will "do as he pleases", blaspheme the true God, and find a new fortress god. Mohammad brought Umar a new fortress god after a spirit appeared to Mohammad and gave him a false gospel about Jesus.
This king was Umar, the Islamic leader that followed Mohammad and Abu Bakr. Umar is the rider on the black horse with a pair of scales (scales used to calculate the Islamic taxes Umar imposed on conquered Christians) John saw in Revelation chapter 6. Umar is the "little horn" of Daniel chapter 7.
UMAR WAS FROM THE QURAISH. UMAR FOUND A NEW FORTRESS GOD.
When we understand the Quraish tribe, we can see the prophecies of Daniel fulfilled precisely. Umar was of this tribe. Umar followed Abu Bakr, and Umar was third caliph after Mohammad and Abu Bakr. Now the new ISIS leader is again from this tribe.
Umar's father and his Quraish tribe were polytheists who worshiped many gods in Arabia. In 610 Mohammad started preaching the new message of Islam and the new fortress "god" Allah. Like many others in Mecca, Umar opposed Islam and he even threatened to kill Mohammad. Umar believed Islam was opposed to the many gods of his ancestors-the Quraish.
Umar tried to kill Mohammad in Ethiopia, but instead converted to Islam and adopted the new fortress god. Just as Daniel predicted!
Only Umar could fulfill the prophecy of Daniel 11:37-38. This person had to have ancestors that were polytheist. No Muslim, Christian or Jew could fulfill it today since all are monotheist. But Umar's (and Mohammad's) Quraish ancestors were polytheist. They worshipped many gods.
Daniel 11:37 (NIV)
He will show no regard for the gods of his ancestors or for the one desired by women, nor will he regard any god, but will exalt himself above them all.
Daniel 11:38 (NIV)
Instead of them, he will honor a god of fortresses; a god unknown to his ancestors he will honor with gold and silver, with precious stones and costly gifts.
Notice how clearly Daniel says "gods of his ancestors." Daniel clearly writes the "gods of his ancestors." This means the king's ancestors were polytheistic. To fulfill this prophecy, the king must change from a long line of polytheism to monotheism. No Jew, Muslim, atheist or Christian could fulfil this prophecy today, since none has ancestors with multiple "gods".
THE FORTRESS GOD SENDS EVERYONE TO THE HELLFIRE
The fortress god is the "Allah" of the Qur'an. This is not the true god. The Allah of the Qur'an is the dragon in Revelation, and the beast is Baal that dwells in the Kaaba.
We know the fortress god of the Qur'an cannot be the true god because the true god is love. In the Qur'an (19:71) the false fortress god Allah says he will send everyone to the hellfire.
Qur'an 19:71
There is not one of you but shall pass by the hellfire. This is a decree which your Lord Allah will fulfil.
This verse tells clearly that all Muslims [everybody] will go to the hellfire, (inevitable, decreed, determined) and only some of them will eventually be rescued from the hellfire, while others will be left there forever.
We know the true God is love.
1 John 4:13-17 (NIV)
This is how we know that we live in him and he in us: He has given us of his Spirit. And we have seen and testify that the Father has sent his Son to be the Savior of the world. If anyone acknowledges that Jesus is the Son of God, God lives in them and they in God. And so we know and rely on the love God has for us. God is love. Whoever lives in love lives in God, and God in them. This is how love is made complete among us so that we will have confidence on the day of judgment: In this world we are like Jesus.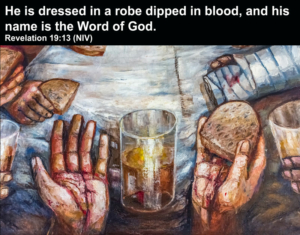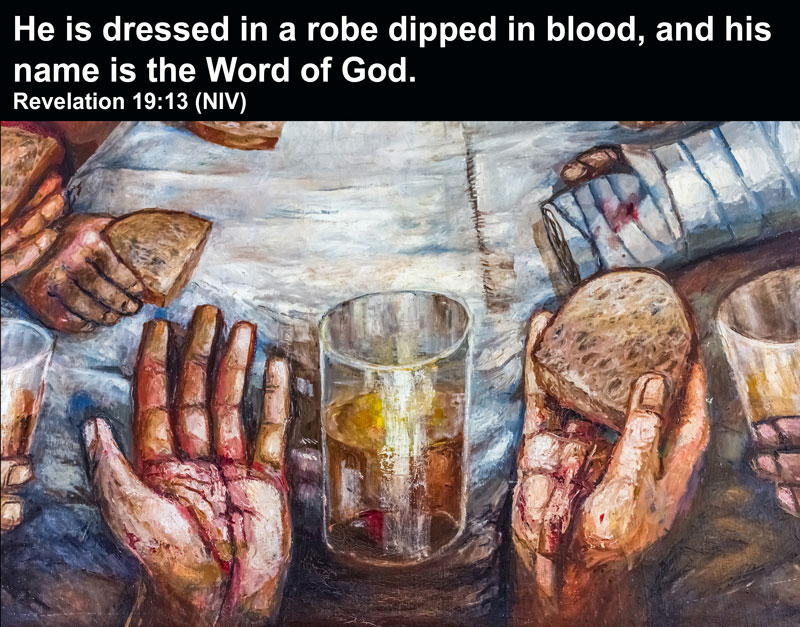 THE RELIGION SET UP BY THE FOUR RIDERS HAD AUTHORITY OVER ONE QUARTER OF THE WORLD
The four horsemen of Revelation chapter 6 were Mohammad, Abu-Bakr, Umar and Uthman. They had authority over one quarter of the world, just as the Bible predicted.
Revelation 6:8 (NASB) I looked, and behold, an ashen [pale green] horse; and he who sat on it had the name Death; and Hades was following with him. Authority was given to them over a fourth of the earth, to kill with sword and with famine and with pestilence and by the wild beasts of the earth.
Their four colors were white, red, black and pale green. These are the colors of almost all Islamic middle east flags today.
Daniel prophecy fulfilled again today.  Listen to the warnings given by Jesus in Revelation and Daniel.
Jesus is returning soon.
Daniel Little Horn Article is here:
Full commentary of Revelation 17 is here:
Mystery Babylon prophecy fulfilled when we understand the four horsemen of Revelation chapter 6 were Mohammad, Abu-Bakr, Umar and Uthman. They had authority over one quarter of the world, just as the Bible predicted.