JESUS PROMISE OF AN OPEN DOOR TO THE PHILADELPHIA CHURCH.
PROMISE KEPT FOR 1925 YEARS!
BELIEVE EVERY WORD FROM JESUS-HE SAVED THEM FROM ISLAM.
Jesus promise is an open door no one can shut!   Most Bible commentators incorrectly teach that all seven churches of Revelation have disappeared.   This is not true.  One Revelation church, the church at Philadelphia, is still going strong today.  It is a promise from Jesus–kept for 1925 years.  Jesus promise open door saved the church from Islam.
Revelation 3:10 (NIV)
"Since you have kept my command to endure patiently, I will also keep you from the hour of trial that is going to come on the whole world to test the inhabitants of the earth."
FULL COMMENTARY ON REVELATION CHAPTER 3 IS HERE:
The ancient city of Philadelphia today has the modern Islamic name of Ala-şehir in Western Turkey.  It is about 100 miles from Smyrna.  Philadelphia was established in 189 BC by King Eumenes II of Pergamon (197-160 BC).  Eumenes II named the city for the love of his brother, who would be his successor, Attalus II (159-138 BC), whose loyalty earned him the nickname, "Philadelphos", literally meaning "one who loves his brother".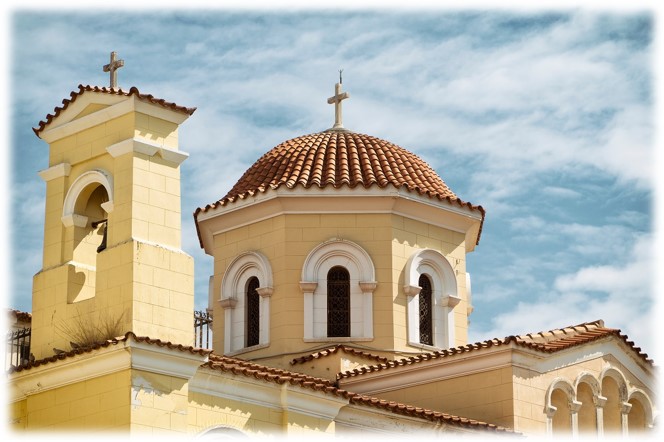 THE PHILADELPHIA CHURCH STILL WORSHIPS JESUS
Philadelphia is best known as the site of one of the seven churches of Asia in the Book of Revelation.  This city was the youngest of the seven churches of Revelation.
The Four Horsemen of Revelation chapter 6 (Mohammad, Abu Bakr, Umar and Uthman) DID NOT capture the city, as Islam did to the other six churches of Revelation.  This fulfills what Jesus said to Philadelphia:
Revelation 3:7 (NIV)
To the angel of the church in Philadelphia write: "These are the words of him who is holy and true, who holds the key of David. What he opens no one can shut, and what he shuts no one can open."
Revelation 3:8 (NIV)
"I know your deeds. See, I have placed before you an open door that no one can shut. I know that you have little strength, yet you have kept my word and have not denied my name."
Following the time in 95 AD when the Revelation was given to John, Philadelphia remained steadfastly Christian.  Twice, in 1306 and 1324, it was besieged by the Islamic Seljuk Turks, but it retained its independence until after 1390, when it was controlled by the combined forces of the Turks and Christian Byzantines.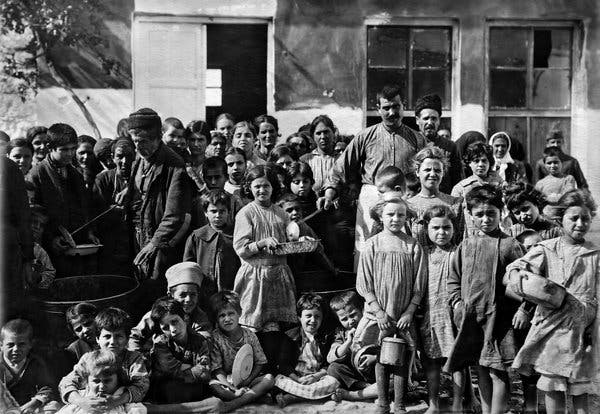 JESUS SAVED THEM FROM ISLAM IN 1923
According to Greek census data, published in 1905, the metropolis of Philadelphia (now called Ala-shehir) included 19 Orthodox communities, most all of them Turkish-speaking Christians, not ethnic Greeks, consisting of 14,003 people, 25 parishes and 23 priests.
During World War I, the Turkish Christian population there was estimated to be 18,000 to 25,000.  All the Christians were moved as a group in 1923 to a suburb of Athens, Greece called Nea Filadelfia (meaning "New Philadelphia").
THE PHILADELPHIA CHURCH TODAY STILL WORSHIPS JESUS
Nea Filadelfeia (Greek: Νέα Φιλαδέλφεια, meaning "New Philadelphia") is a suburb of Athens, Greece.  It was named after the Anatolian Christian city Filadelfeia, now Ala-şehir in Turkey, and it was settled in 1923 by Greek refugees from Asia Minor after the Greek-Turkish war of 1919-1922.
The population of the Nea Filadelfeia area is about 25,000 people.  They have many Christian churches in 2020, as a Google map search demonstrates. These are descendants of those that migrated in 1923.  Jesus promise open door allowed them to keep worshipping Jesus today.
Jesus made clear He and the Father are One God.
John 10:28-30 (NIV)
"I give them eternal life, and they shall never perish; no one will snatch them out of my hand.  My Father, who has given them to me, is greater than all; no one can snatch them out of my Father's hand. I and the Father are one."
Jesus said the most important command was to love the true God.
Matthew 22: 34-38 (NIV)
Hearing that Jesus had silenced the Sadducees, the Pharisees got together.  One of them, an expert in the law, tested him with this question:  "Teacher, which is the greatest commandment in the Law?" Jesus replied: "'Love the Lord your God with all your heart and with all your soul and with all your mind.' This is the first and greatest commandment."
Jesus said He had glory with the Father before creation.
John 17:1-5 (NIV)
After Jesus said this, he looked toward heaven and prayed: "Father, the hour has come. Glorify your Son, that your Son may glorify you.  For you granted him authority over all people that he might give eternal life to all those you have given him.  Now this is eternal life: that they know you, the only true God, and Jesus Christ, whom you have sent.  I have brought you glory on earth by finishing the work you gave me to do.  And now, Father, glorify me in your presence with the glory I had with you before the world began.
Do not kiss the Blackstone in the Kaaba.  It is idol worship and belongs to Baal.  Baal Moon Iran Jesus warning is real.
1 Kings 19:18
"And I have let seven thousand remain in Israel, all the knees that have not bent down to Baal, and every mouth that has not kissed him."
THE TRUTH OF JESUS
Jesus God Monotheism Christian Truth!
John 3:16-21 (NIV)
For God so loved the world that he gave his one and only Son, that whoever believes in him shall not perish but have eternal life.  For God did not send his Son into the world to condemn the world, but to save the world through him.  Whoever believes in him is not condemned, but whoever does not believe stands condemned already because they have not believed in the name of God's one and only Son.  This is the verdict: Light has come into the world, but people loved darkness instead of light because their deeds were evil.  Everyone who does evil hates the light, and will not come into the light for fear that their deeds will be exposed.  But whoever lives by the truth comes into the light, so that it may be seen plainly that what they have done has been done in the sight of God.
Romans 11:2-6 (NIV)
God did not reject his people, whom he foreknew. Don't you know what Scripture says in the passage about Elijah—how he appealed to God against Israel:  "Lord, they have killed your prophets and torn down your altars; I am the only one left, and they are trying to kill me"?  And what was God's answer to him? "I have reserved for myself seven thousand who have not bowed the knee to Baal."  So too, at the present time there is a remnant chosen by grace.  And if by grace, then it cannot be based on works; if it were, grace would no longer be grace.
Jesus warned a false Qur'an would come after Revelation.  Anyone who believes the false Qur'an after Revelation would lose their place in heaven, and be punished by the plagues of Revelation.  This is why the Bible says the Revelation Woman defeats Islam by standing on its moon image.
Revelation Chapter 12 Commentary is here:
Revelation Chapter 13 Commentary is here:
Revelation Chapter 14 Commentary is here:
Revelation Chapter 15 Commentary is here:
Revelation Chapter 16 Commentary is here:
Revelation Chapter 17 Commentary is here:
 Revelation Chapter 18 Commentary is here:
 Revelation Chapter 19 Commentary is here:
 Revelation Chapter 20 Commentary is here:
 Revelation Chapter 21 Commentary is here:
 Revelation Chapter 22 Commentary is here:
Listen to the warnings given by Jesus in Revelation and Daniel.
Jesus is returning soon.
Daniel Little Horn Article is here: