God Knows About Baal's Inability to Bring Fire from Heaven–and Taunts Baal Again
Baal Cannot Bring Down Fire at Mt. Carmel;
Nor Can Baal Do It For the False Prophet Mohammad
Never let it be said that God does not have a sense of humor!  This can be seen how God taunts Baal for his inability to bring fire from heaven to the offering. But the people are fooled by the False Prophet's deceptions.
Although most people know this story of Elijah and the 450 prophets of Baal at Mt. Carmel in 1 Kings 18, it is also the story of the beast and the false prophet (Baal and Mohammad) in Revelation 13.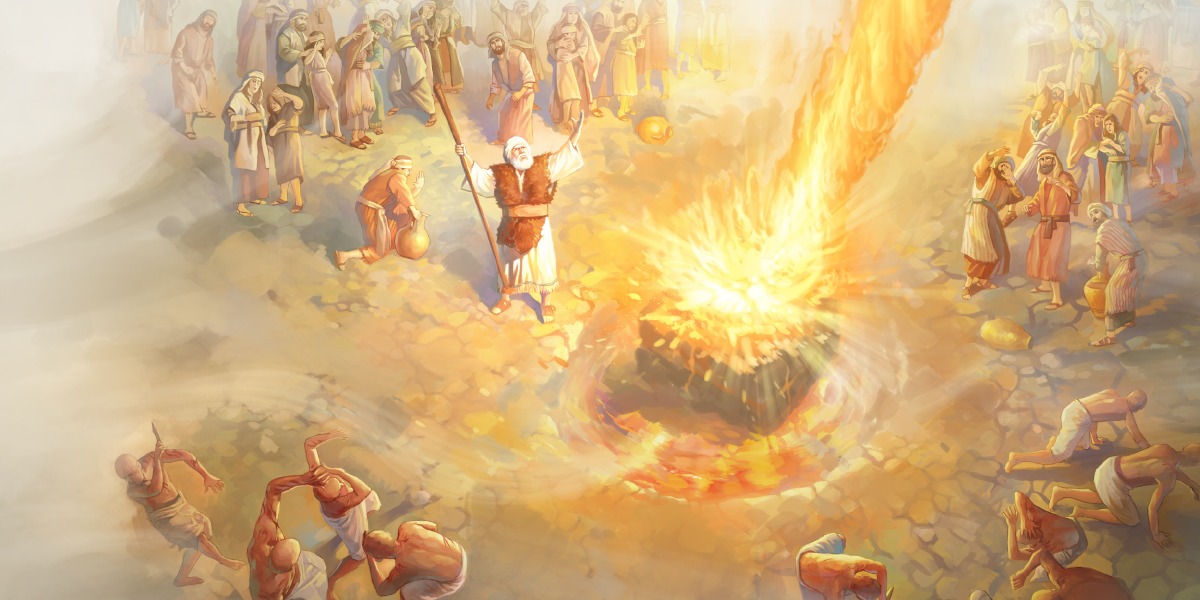 Revelation 13:13-14 
And it performed great signs, even causing fire to come down from heaven to the earth in full view of the people.  Because of the signs it was given power to perform on behalf of the first beast, it deceived the inhabitants of the earth.
Since Baal is the beast from Babylon worshipped in the Kaaba, God challenges Baal to see if the beast and the false prophet Mohammad can "even causing fire to come down from heaven."  
Continue reading →