Turkey and Iran Control Syria
Ezekiel Saw This 2600 Years Ago–Gog is Planning
Turkish President Erdogan looks more and more like Gog of Ezekiel 38-39. The invasion of Israel is near. The news in the Middle East and America can be grim, but rest assured Jesus is in control.
Philippians 4:6-7 (NIV)
"Do not be anxious about anything, but in every situation, by prayer and petition, with thanksgiving, present your requests to God. And the peace of God, which transcends all understanding, will guard your hearts and your minds in Christ Jesus."
War is creeping towards Israel. The events continue to work towards the latter days' war given in Ezekiel chapters 38-39.
The full article about Ezekiel 38-39 is here:
THE LATTER DAYS' WAR REVEALED TO EZEKIEL–THE ISLAMIC INVASION OF ISRAEL AND DEATH OF GOG
Trump declares "victory" on the Islamic State. U.S. relations with its key allies were thrown into turmoil this week by multiple parallel Trump decisions, including a partial withdrawal of U.S. troops from Afghanistan and the abandonment of the Syrian Kurds and other groups.
A short time later, Trump's Defense Secretary Jim Mattis announced his resignation in a letter that left no doubts of his disagreement about these and other decisions.
Turkey and Iran control Syria. They wasted little time as they seek an advantage in Syria after the order to withdraw American troops from the war-torn country. Less than an hour after Trump's abrupt decision on Wednesday, President Hassan Rouhani's plane touched down in Turkey for a previously planned visit.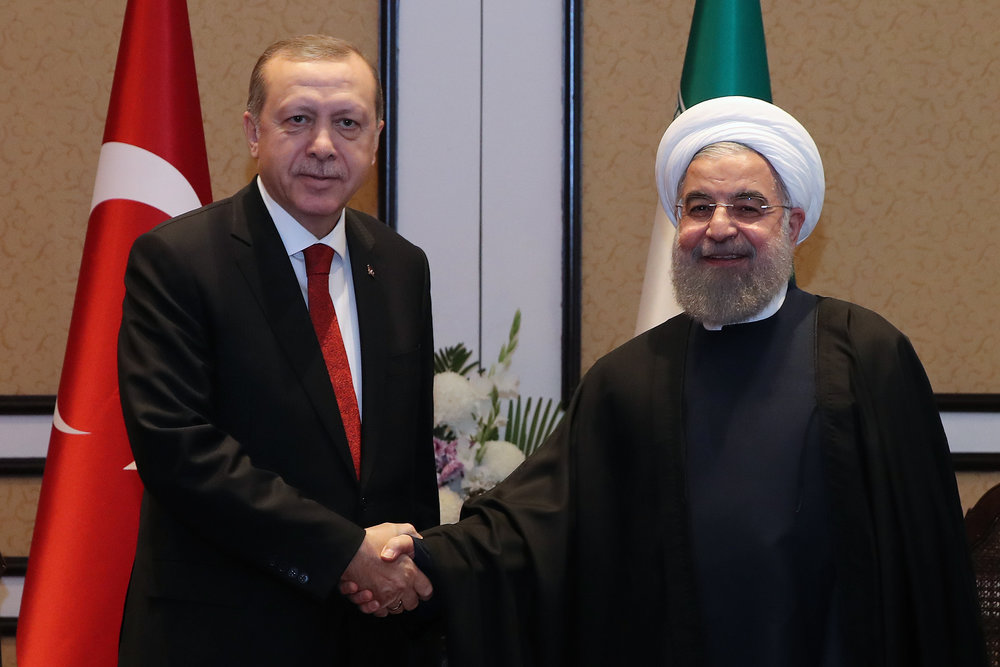 The Islamic State is Still Active
Experts estimate there are still some 20,000 to 30,000 Islamic State fighters in Syria.
Just today the Islamic State launched an attack on positions held by the U.S.-backed Syrian Democratic Forces (SDF) in southeastern Syria and the U.S.-led coalition mounted air strikes in the area, an SDF official said. Islamic State used car bombs and dozens of militants in the attack.